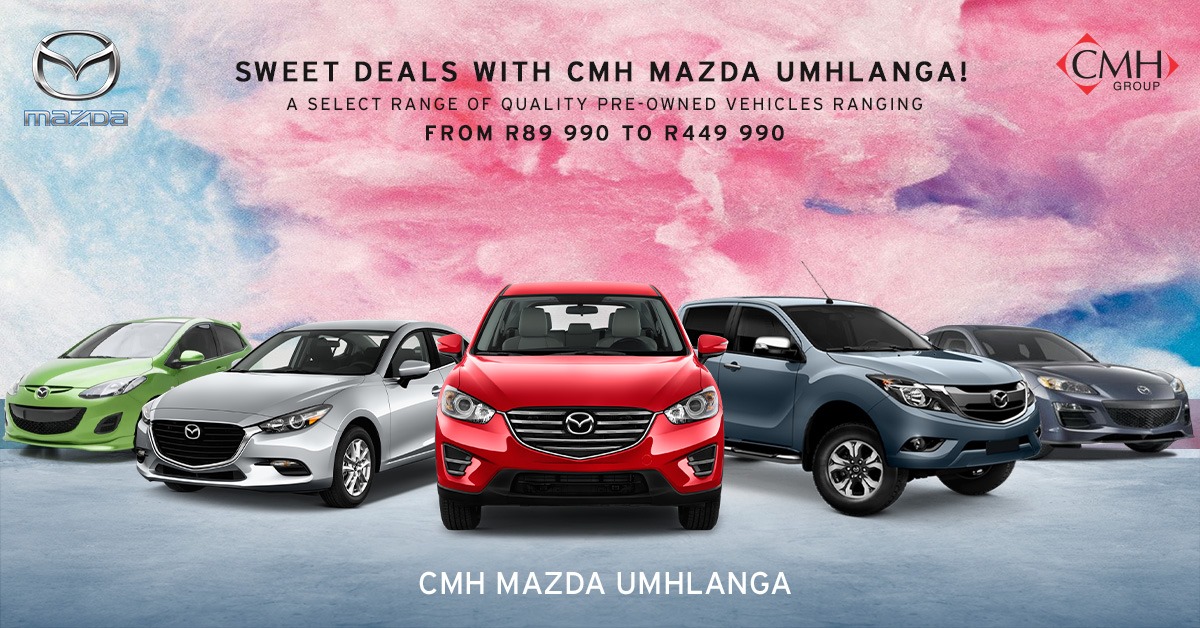 So, you are ready for that new car BUT your budget is a little stretched and you are wondering if getting behind the wheel of your dream car is even in your realm of all things achievable? Well, the team at CMH Mazda Umhlanga Pre-Owned is here to tell you we can make those dreams a reality! You can get the smell of a new car without the added costs of one and many added benefits too! Here is why you should buy used:
Buying a used car opens you up to a wider variety of vehicles in your budget, be it cash or finance. You may not be able to afford the fancier models of a new vehicle on your budget but when looking at a pre-owned vehicle you will be able to find a beauty with all of the bells and whistles at a fraction of the cost. CMH Mazda Umhlanga Pre-Owned offers a diverse selection of brands, vehicle types and models from feisty hatchbacks to sophisticated SUV's and mighty bakkies.
A pre-owned vehicle can also be purchased with the balance of its service plan, warranty and even maintenance plan depending on the model and mileage of the vehicle. This is added value to your purchase and lucky for you we also have the fabulous Niresha Kista, our in-house Finance and Insurance Manager who will be able to extend the plans on your vehicle to give you lasting value.
Speaking of insurance, did you know that you could get lower insurance premiums with a pre-owned vehicle? A key factor in insurance is the price of the vehicle and by buying pre-owned you have a more affordable vehicle, lowering the insurance rates, saving you money!
CMH Mazda Umhlanga Pre-Owned is a team of dedicated, experienced sales executives who strive to bring the best to their customers be it when buying or selling their vehicles… Yes, you heard right, we buy cars too! Speak to my Pre-Owned Sales Manager Kovilan Pillay about selling your vehicle for the best prices offered in a simple process, quicker than 2-minute noodles!

Buying pre-owned transports, you into a world of exciting possibilities and the team at CMH Mazda Pre-Owned is here to take care of you every step of the way! Give us a call on 031 502 5565 or take a look at our vehicles at your fingertips at www.mazdaumhlanga.co.za for all your PRE-LOVED vehicle needs!