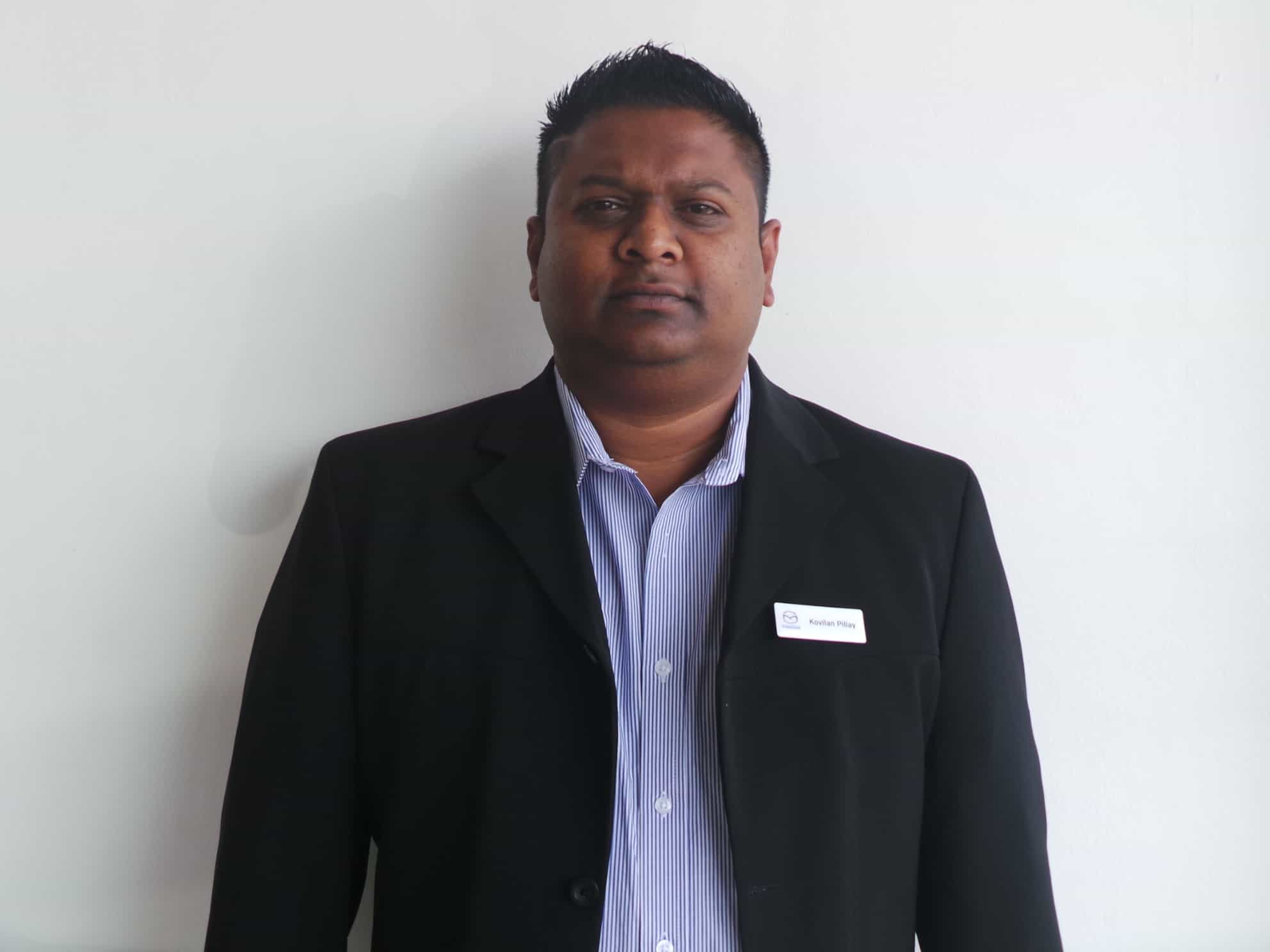 Team CMH Mazda Umhlanga would like to extend a very warm welcome to our pre-owned vehicle manager Kovilan Pillay!
Born and brought up in SA, Kovilan matriculated at Burnwood Secondary in 1996 and has been in the motor industry for 11 years, bringing an array of experience and wisdom to steer the pre-owned department to greatness! Happily married and raising 2 gorgeous girls, this true petrol-head is a full-on motorsport enthusiast.
Being a member of Motorsport South Africa for 18 years now, he has raced many of his self-built monsters all around the country.
He also has been to England just to watch the Formula 1 Grand Prix, even more evidence that Kovilan has petrol running through his veins! A culmination of ambition and passion has surely instilled great managerial skills and work ethics in Kovilan, paving the way for many more years of explosive success! Welcome to the team Kovilan!
CMH Mazda Umhlanga Pre-Owned Manager