Get ready to explore the great outdoors with the all-new BT-50. As a workhorse or a weekend warrior, it's always up to the challenge.
IT'S ONE TOUGH OFFICE
The Mazda BT-50 is built to take on any task and to do it in style. It delivers grunt when you need it, and refined comfort with every drive. Fill it with gear, pull a load or take it off road.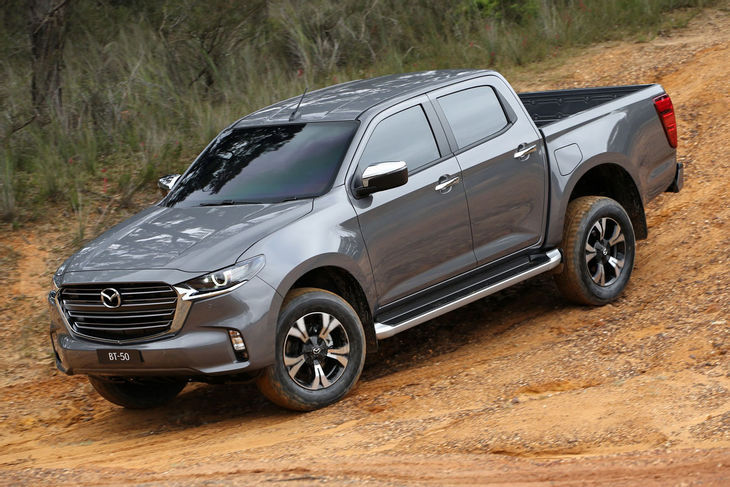 SMARTER, SO YOU CAN WORK HARD AND PLAY HARDER
Smartphone connectivity, Bluetooth®, Trailer Sway Mitigation and Hill Descent Control (HDC).
MAZDA BT-50 GT 4X4
Most flagship 4×4 Utes have gone big on visual impact, with unmissable styling and tough-guy looks. Mazda plays by its own rule book, though, and while it may be square-jawed, the BT-50 GT is far subtler than most on the market.
South Africans will have three basic models to choose from, in the form of Active, Dynamic, and Individual grades. The Active is powered by a new 1,9-litre turbodiesel engine that produces 110 kW and 350 N.m. The Dynamic and Individual receive Isuzu's new 3,0-litre turbodiesel, which is good for 140 kW and 450 N.m. Only the Individual model is available in 4×4 guise, while the others sport a rear-wheel drive configuration.
Standard features in the new BT-50 include an MDZ Connect infotainment system (with a screen size of 7 or 9 inches depending on the model) and Apple CarPlay / Android Auto connectivity. The new models also ship with cruise control, LED headlights, reverse camera, parking sensors, Trailer Sway Mitigation and seven airbags. While these features are standard across the board, come to view the spec difference between the 3 models.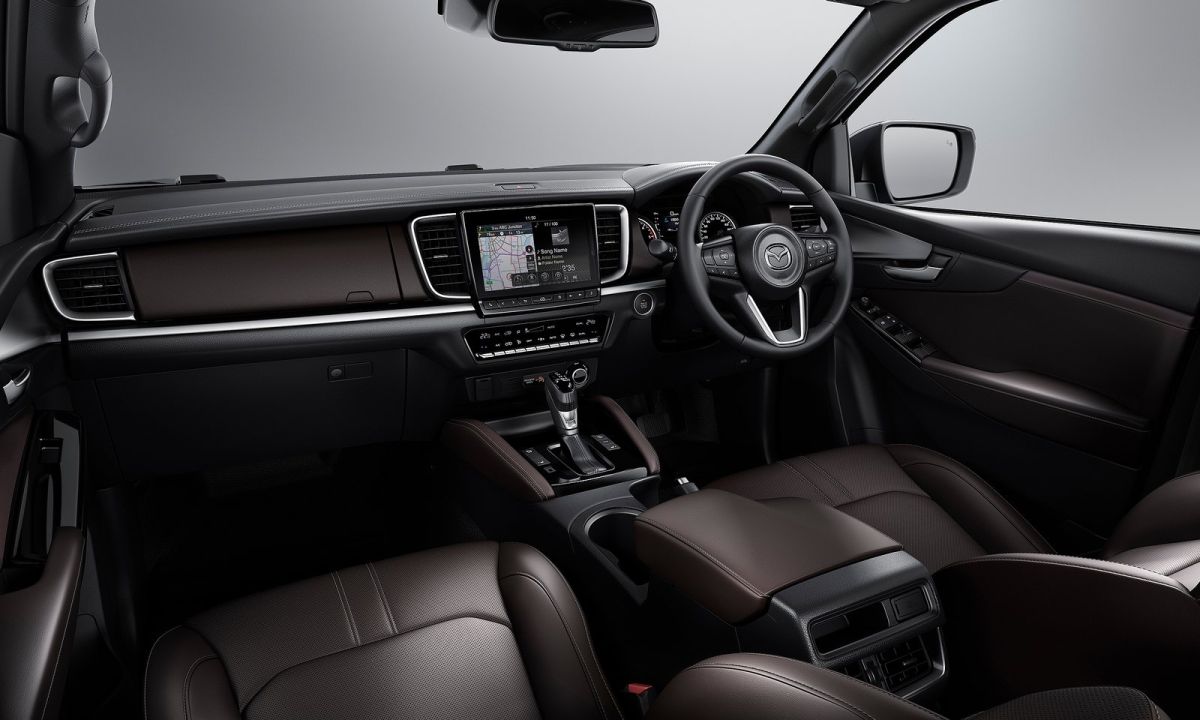 BUILT WITH A RUGGED FACE
A bold front-end design gives the Mazda BT-50 a stronger, more commanding street presence
PERFORMS POWERFULLY WITH PLENTY OF CONTROL
Pull an impressive 3.5 tonne or handle payloads of up to 1,278kg with ease. Whether you choose the 6-speed Manual for complete control or the 6-speed Automatic that allows for smooth manual changes. BT-50 will take on some serious jobs.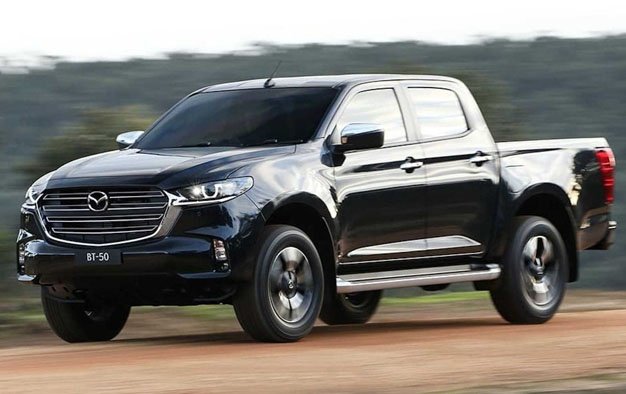 QUALITY IS NEVER COMPROMISED
Only human hands can create true art and so this is where our process begins.
ZOOM – ZOOM CAN WE AWAKEN IT IN YOU!
COMING SOON!!!
BE FIRST IN LINE AT MAZDA MENLYN
WE ARE HERE TO GIVE THE BEST CLIENT SERVICE POSSIBLE AND TO MAKE YOUR DREAMS COME TRUE