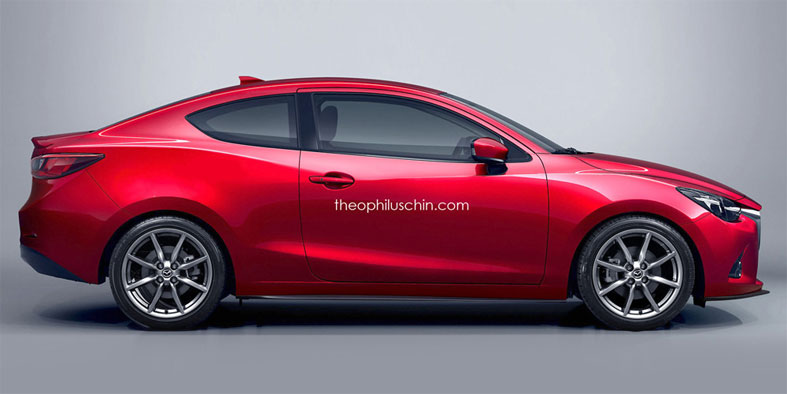 Automtoive Manipulator Theophilus Chin, who we've seen before with the Mazda2 Estate, has been back to the drawing board, literally, rendering what has to be said is a very pretty version of the new Mazda2.
Mazda has hinted at a possible sporty version of the Mazda2, which would likely be pitted against the Ford Fiesta ST, and while it's unlikely to take on a coupe configuration, this rendering of a Mazda2 Coupe does leave asking the question, "Why not?"
He says nothing more than "…this is unlikely to happen. But this would have been a good spiritual successor to the
Mazda MX3."
We agree Theo, we agree.