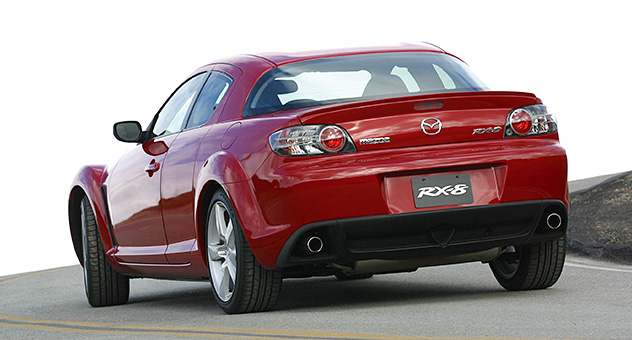 Mazda Zoom Zoom
Mazda receives a makeover and a new design and slogan to go with it – Mazda Zoom Zoom encapsulates the youthful joy of motion we feel as children.
Translated into cars 'Mazda Zoom Zoom' provides a dynamic driving experience as well as an exciting design. Perfectly demonstrated by the groundbreaking, convention-defying RX-8 which debuted in 2003.
A true driver's car, it featured versatile "freestyle" doors, making ingress into the rear seats far easier and a modern interpretation of the rotary engine, winner of the "International Engine of the Year" and "Best New Engine" awards.