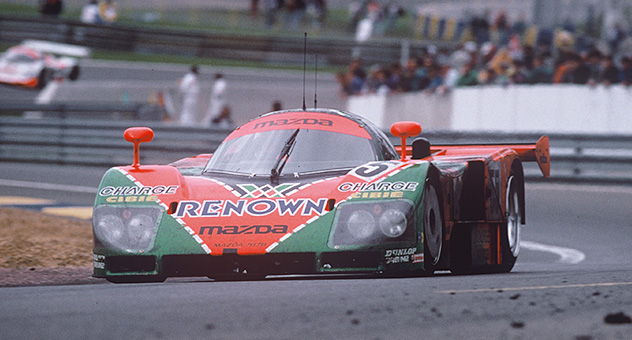 Mazda Victory
No Japanese team had ever won Le Mans. Until 1991, that is. That was the year Mazda threw out the rulebook and entered its rotary-engined 787 racers in the world's oldest and most prestigious endurance-racing event.
Despite the 787s power deficit against the competition – the rotary engine proved to be more reliable than the compeitions regular inline and V configurated engines – Mazda managed to take the lead and win the race.
This truly was a first for Mazda and a record that stands to this day: The only Japanese team ever to win and the only victory by a car not using a reciprocating engine design.
All thanks to thinking differently and defying the conventions.