Mazda MX-5 roadster makes its comeback.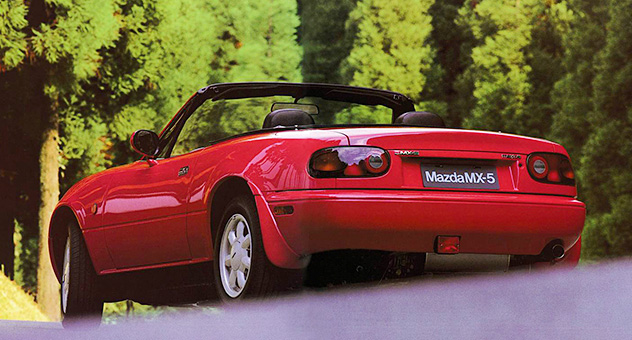 In the 1980s, very few mainstream motor manufacturers where making roadsters anymore. Their heyday in 1950s and 1960s Britain seemed well and truly over. Until Mazda came into the picture that is.
The thinking was to create a sporting roadster, the Mazda MX-5 roadster for modern times that was reliable and fun to drive. To defy conventional thinking and to make a car that featured back-to-basics driving pleasure at its best.
The original Mazda MX-5 Roadster tipped the scales at just 955 kilograms proving to be a truly lightweight sports car. It boasted a front-engine, rear wheel-drive layout that featured exceptional driving dynamics.
This was the roadster of 1950s and 1960s reborn for a modern time. In fact, the Mazda MX-5 Roadster was so much fun to drive and such a pleasure to own that it became the best selling roadster of all time.