The CMH Mazda Randburg team would like to send a warm welcome to our new dealer principal Mr Andre Jordaan. Mr Jordaan has been in the motor industry for 14 years and has been with the CMH group for 11 of those years.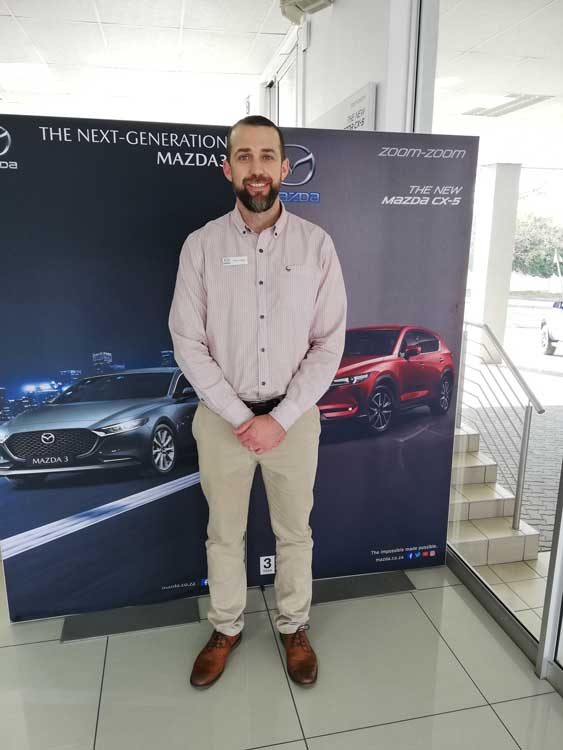 Andre is young, ambitious and a real go getter. He started from humble beginnings as a used car salesman back in 2008 and through his hard work and dedication he climbed up the motor industry ladder to where he is to date.
His enthusiasm and passion has earned him the opportunity of being a Mazda Brand Ambassador. For years Andre has strived to promote the Mazda brand through providing excellent customer service and after sales to valued Mazda customers.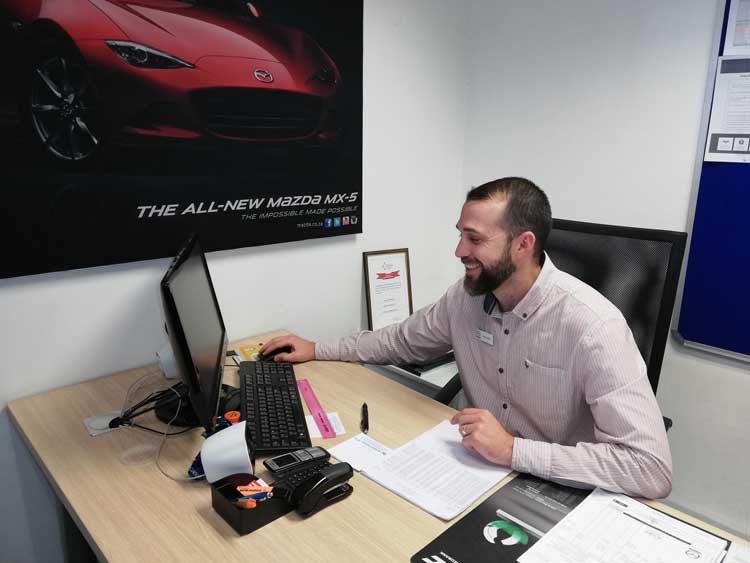 Andre takes pride in his work and loves the satisfaction of placing a driver behind the wheel of their dream vehicle. Over the years while with the CMH group Andre has received the following awards: Position improvement award in 2017, Outstanding Performance award in 2018 and Excellent Performance award in the New Car Department.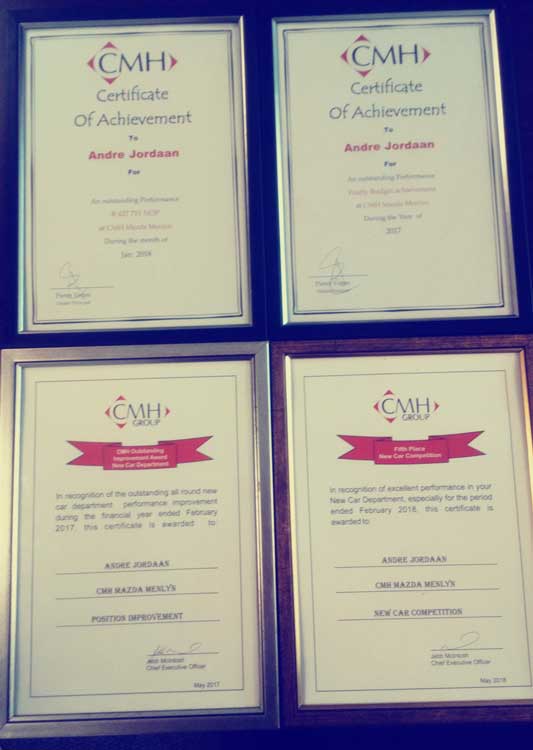 The CMH Mazda Randburg team is ecstatic to have Andre as their new Dealer Principal. We believe that Andre will use his skills and passion to promote the dealership and take it to new heights. We encourage you to visit our dealership on Corner Hill Street and West Avenue, Ferndale Randburg and see what all the hype is about surrounding the arrival of the new dealer principle.