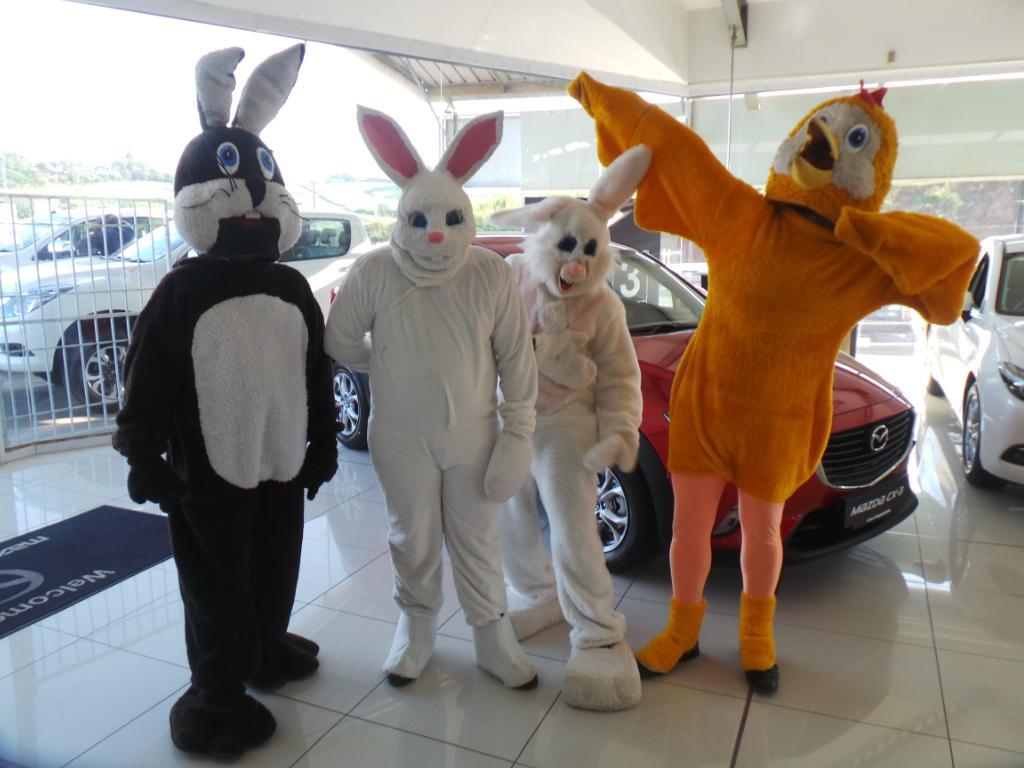 Easter bunnies, smiling motorists, Easter eggs and a chicken…..
That was our Thursday 13th April morning as our amazing staff displayed immense comradeship by jumping into Easter bunny and chicken mascots to hand-out delicious sugary Easter treats to motorists on the M41. Our jovial team surely enjoyed themselves and provided traffic-stricken motorists with some entertainment during their morning commute to work.
CMH Mazda Umhlanga believes in interacting within our community and an ethos of giving and not only receiving has created a valued and mutually beneficial relationship with us and the surrounding communities and businesses.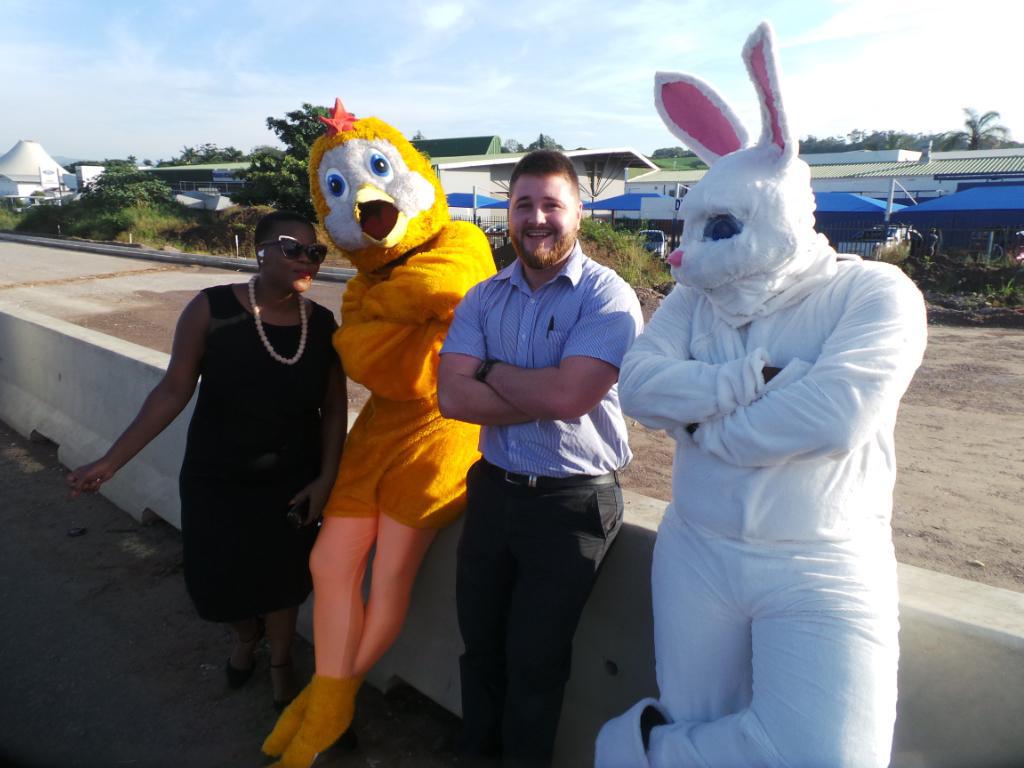 Sales executives, service advisors, technicians and even managers braved the morning sun and got involved all in the common purpose of spreading some Easter cheer. These caring and quality attributes are the very tools our staff utilize to ensure CMH Mazda Umhlanga customers are always treated with respect, courtesy and customer satisfaction is guaranteed. The smiles on our customer's faces were all the gratification we need at CMH Mazda Umhlanga to continue with a warm and caring sentiment.
The kiddies were equally entertained with our energetic bunnies dancing amidst the traffic and even posing for some pictures taken by motorists. The fun doesn't stop there either for the kiddies. CMH Mazda Easter Colouring Competition is in full swing with more than 50 entries already submitted from little aspiring artists across the Umhlanga and Durban North region. A chance to show-off their completed 2017 Mazda3 colouring masterpieces on many platforms. These winners will be announced on Saturday 15th April @ 89 Flanders Drive, Mount Edgecombe @ 11am.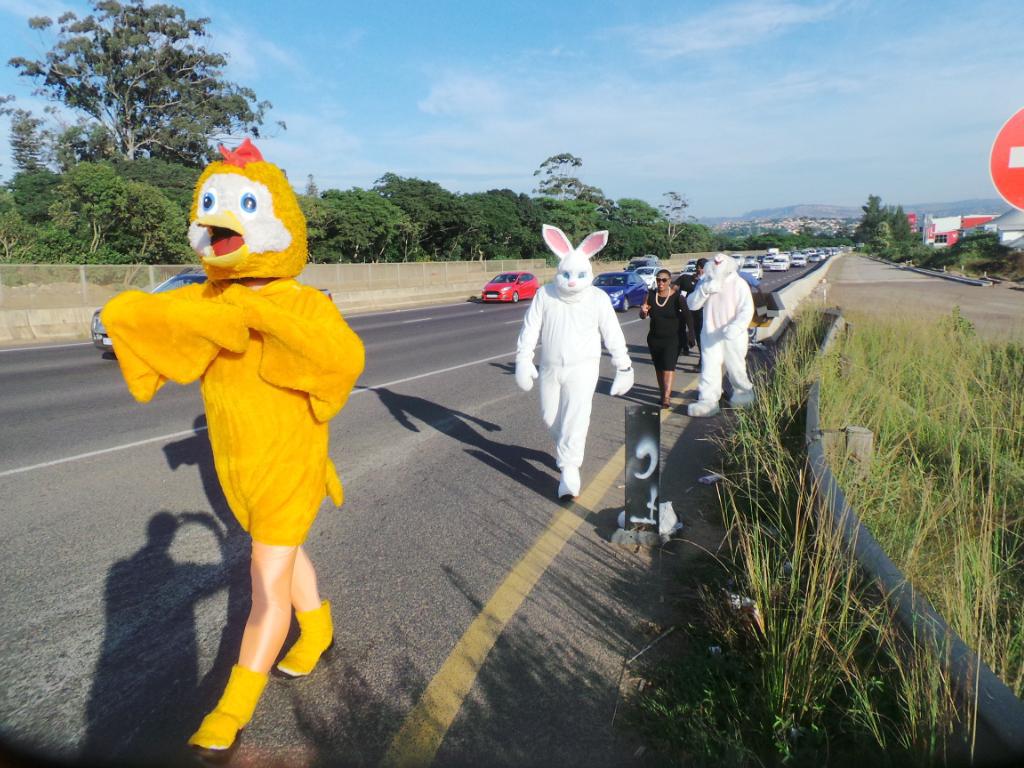 From Sales to Service, Parts to After-sales, CMH Mazda Umhlanga always puts you and your needs first. "We need you, you do not need us", the saying that is instilled within us and keeps us super-motivated and to always up our game and service. If it's vehicle related then it's our business.
Subscribe to our newsletter on www.cmhmazda.co.za and follow us on Facebook, Google+ and Twitter and stay informed about all the latest specials currently on offer and other awesome activities happening at CMH Mazda Umhlanga…your preferred and approved vehicle dealership and service centre.