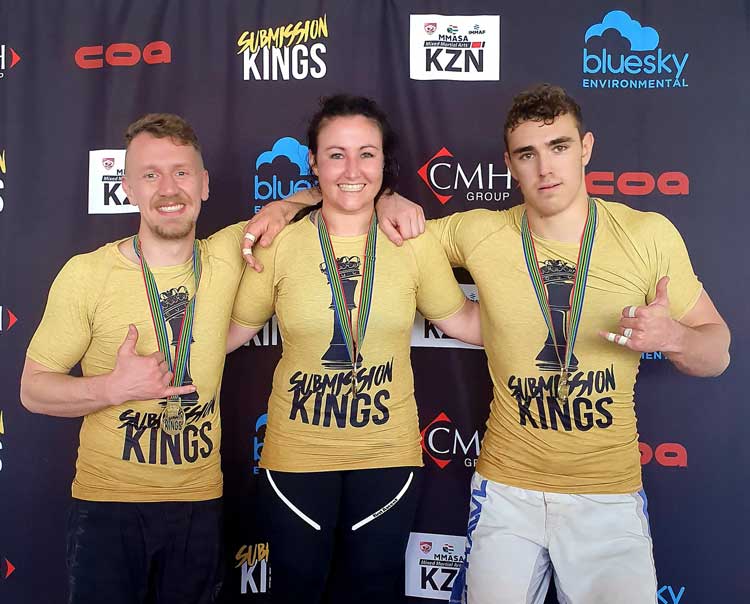 The smell of steaming popcorn and freshly spun cotton candy, the sound of giggles from the jumping castle and the sun shining upon our glorious dealership. This was the perfect setting for a perfect day as CMH Mazda Umhlanga hosted Submission Kings 01, a grapple and submission tournament.
In effort to raise funds for our National MMA team to zip off to the IMMAF World Champs this November in Bahrain, CMH Mazda Umhlanga opened our doors to over 80 competitors. MMA is often considered the world's fastest growing sport and 550 athletes from 60 nations will compete for the coveted title at the championship. Our South African superstars will make their way to the middle eastern island and have their shot at gold!
CMH Mazda Umhlanga was glad to play our part in promoting this thrilling sport, the mats were rolled out on our Pre-Owned Cars showroom floor, the stage was set, and we were ready to rumble with raffles and spot prizes for the spectators! A range of athletes from kids to adults each had their chance to compete in a set of round robin matches. The matches were nothing short of intense with the athletes exhibiting incredible skills!
We'd love to thank Justin Ferrier, William Oberholzer and all at Submission Kings for giving us the chance to host this amazing event and to our customers and the spectators for the unanimous support!
0315025565
https://www.cmhmazda.co.za/mazda-dealers/mazda-umhlanga/