Today we recognize our staff members who have climbed up the automobile ladder during their tenure. At CMH Mazda Randburg we believe in personal development, we encourage all our staff to partake in in-house training to increase their chances of moving up the automobile ladder.
Bobo (Nathaniel Malopo)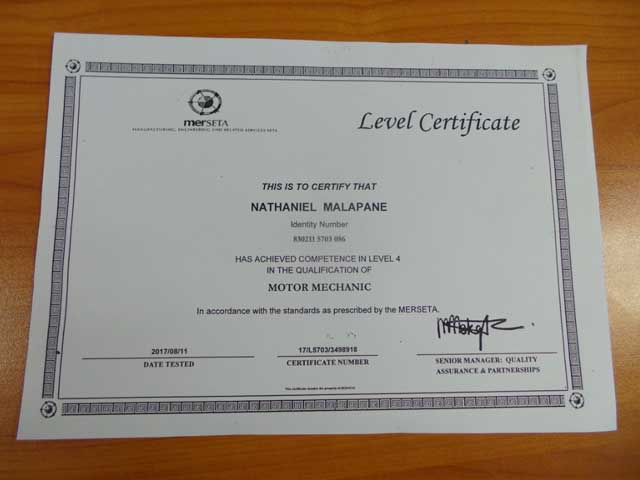 Nathaniel started off as a cleaner in 2004 and today is one of the best Motor Mechanics at our dealership.
In 2015, Nathaniel Malapo (Bobo) was finally ready to take that leap and kick start his dream by approaching the then Workshop Manager requesting to be part of that year`s Apprenticeship group. In that year he enrolled with MERSETA Learnership programme to do a Motor Mechanics course. Bobo's dedication and hard work ensured he passed Level 1 Motor Mechanics. In 2016 Bobo proceeded to do Level 2 and Level 3. By early 2017 Bobo was qualified as a Motor Mechanic.
After recognizing his passion and enthusiasm Mazda South Africa opened a career path for him to do a Master Tech Course. By the end of 2018, Bobo finished Level 1 and Level 2. (He is still awaiting results for the Master Technician course) but we have no doubt that he will qualify.
Robert Ntsimane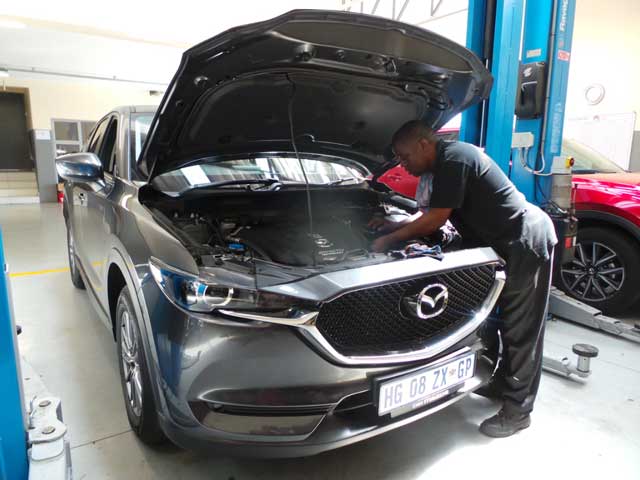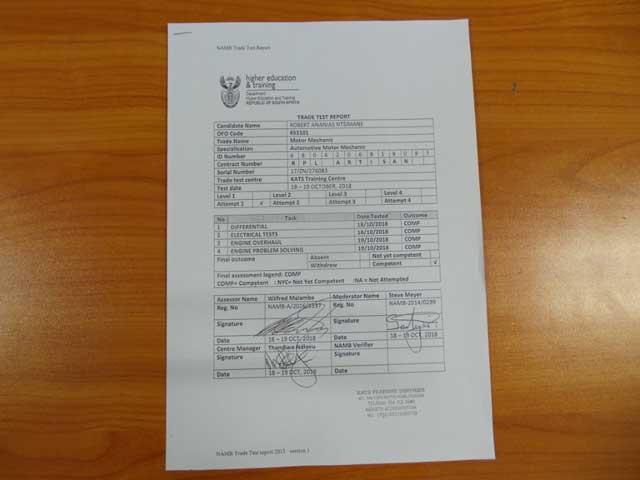 Joining Ford & Mazda in 2005 as a Workshop Assistant, Robert felt at home in an amazing working environment which pushed him to yearn for more. In 2016 he requested to do the tests to qualify as a Technician and in 2018 at the ripe old age of 49 he qualified.
Ronald Wesley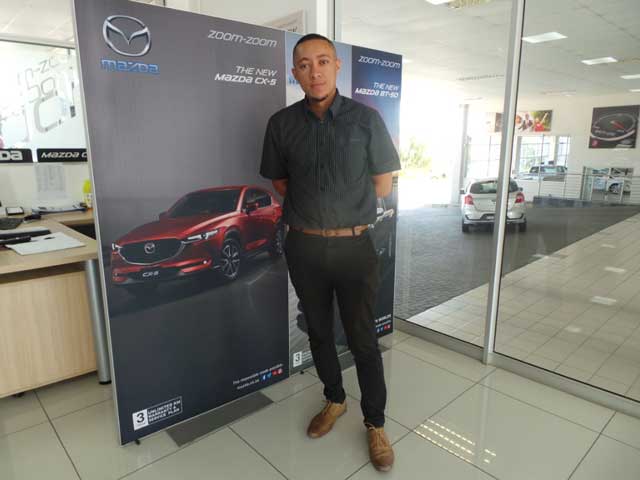 Ronald joined us in 2018 as a MERSETA trainee, Ronald successfully completed his training with flying colours, this opened the door to his career growth opportunity, he was given a permanent position as a Service Adviser.
Calvin Mathibela
Calvin joined us on the MERSETA programme as a Service Advisor and passed the learnership programme, this earned him a permanent position with us as a Parts salesman, he excelled in this role and surprised us all.
We are very proud of our employees who excel at what they do and wish all of them only the best in 2019.