To say that the novel Covid 19 (Corona Virus) Pandemic has changed the world would be an understatement. The pandemic has changed how we work, learn, and interact as social distancing guidelines have led to a more virtual existence, both personally and professionally.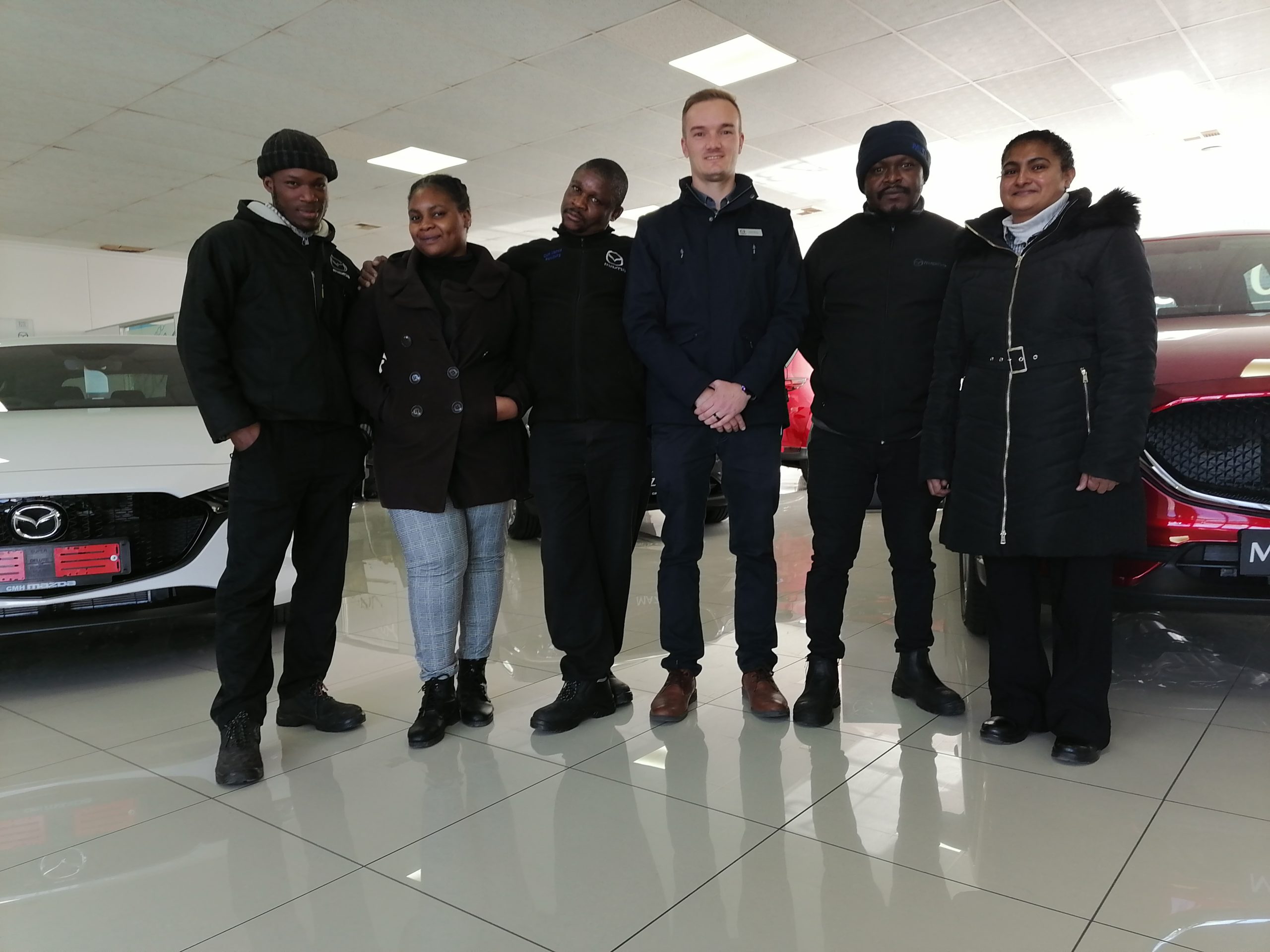 Despite all the challenges that we faced this past year CMH Mazda Randburg service department strived to excel and provide the best possible customer support and expert service to our valued customers. Our service department is run by the knowledgeable Hanno Roux who enjoys interacting with customers and always aims to go the extra mile to meet customer needs.
The 35year old has been in the motor industry for 10years. He joined the CMH group in 2014 and has worked his way up the ladder to where he is now. He started as a service advisor and during those 10years Hanno has won a couple of customer champion awards.
We would like to take this moment to congratulate our dedicated Service manager as he recently won an award for the Outstanding Improvement in the CMH awards night that was hosted on the 1st of June 2021. Within a year of joining the dealership, Hanno has managed to move our dealership 10 places up with the CMH group.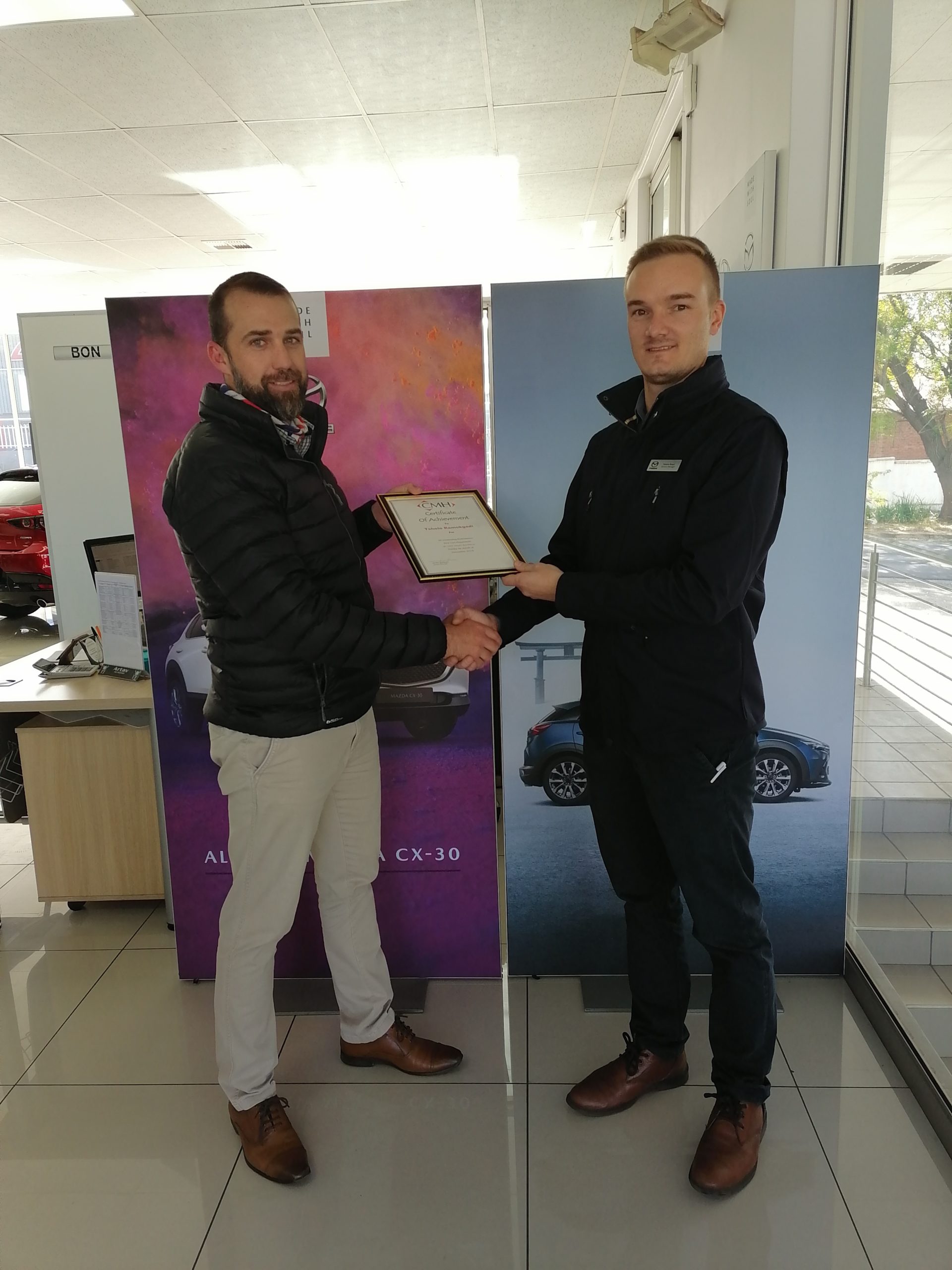 Hanno Roux is backed up by a strong and knowledgeable team that consists of two friendly service advisors, one apprentice and two qualified technicians who are the lifeblood of the Service department. This is the team that fixes your car whenever there is a problem, so if you are having any issues with your vehicle do not hesitate to contact us on 011-509-7301 and our service department team will assist you. Alternatively, you can visit us at Corner Hill Street and West Avenue.