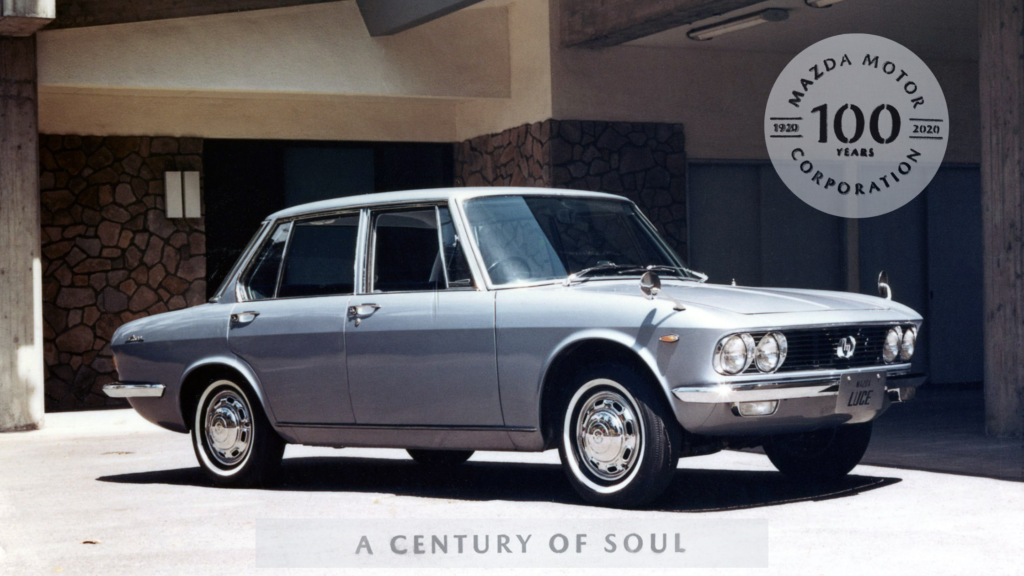 For the past 100 years, Mazda has been at the forefront of evolution, with Iconic Models, bold designs and model make overs that have completely transformed the look and feel of the car. This year we celebrate 100 years of a Brand that has made its way into our hearts and has proven time and again that it gets better over time like a fine wine.
When you think of Mazda, a couple of popular models come to mind such the ever so popular Mazda 323, the sporty and daring to drive Mazda RX-7, the fast and furious Mazda MX-6, and lets not all forget our favourite roadster of all time, The Mazda MX-5 also better known as the Mazda Miata amongst enthusiasts.
These Iconic Models have taken a bold evolution along the years adopting to modern technology and design trends while some of these models have set the benchmark on daring designs and have rightly been awarded for that.
The short-lived sports car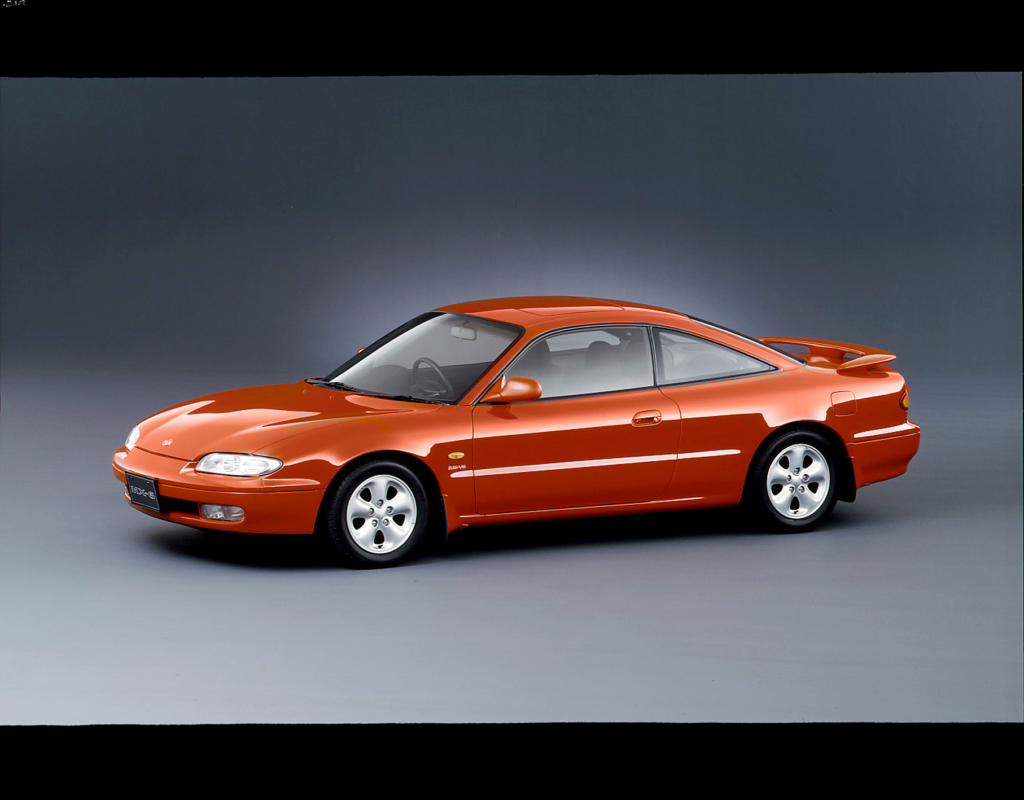 The Mazda MX6 was short lived in its production life but has not been forgotten as one of the great Mazda Sports cars. It was powered by a 2.5L V6 engine producing 149kw of power and 224nm of torque. It did 0-100 in 7secs in an era where that was considered to be a bench mark time in its category. Sadly the Mazda MX-6 has been discontinued but it still lives strong in our hearts.
A Local Legend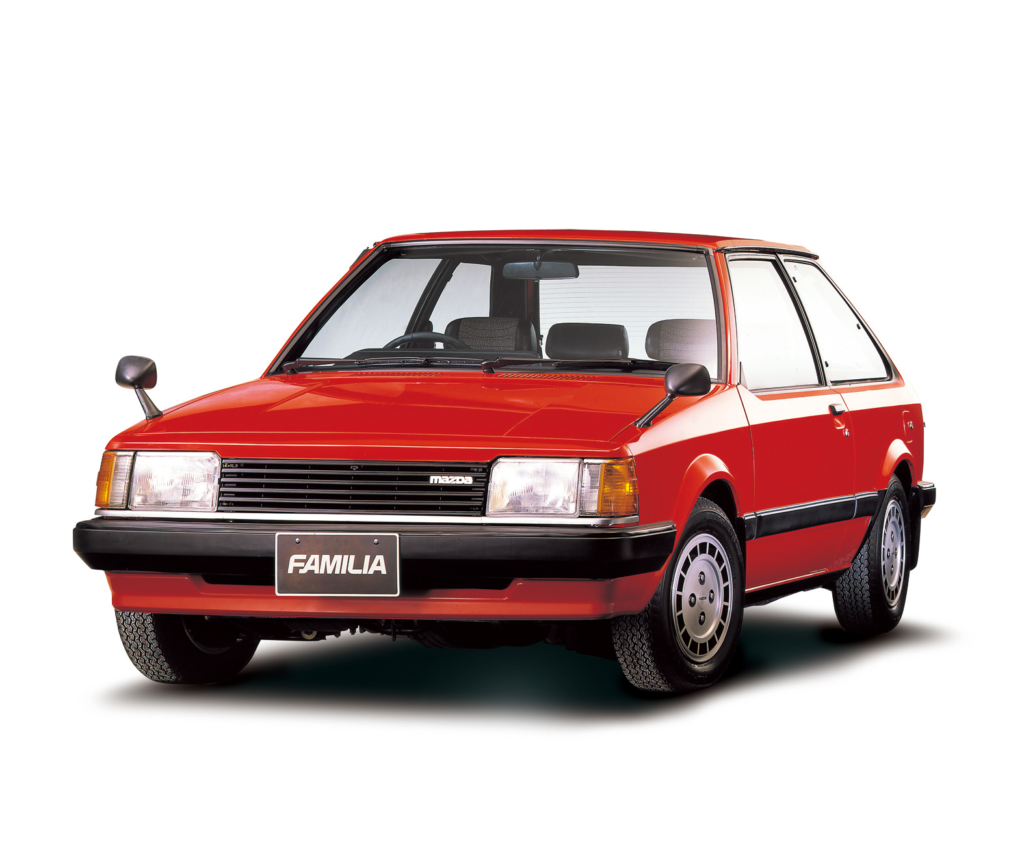 Whether you are an enthusiast or not, The Mazda 323 is surely a vehicle you have heard in passing. The Mazda 323 is known as a local legend in South Africa. The vehicle was launch in 1977 with a couple of modifications to better suit the South African climate and market. The Mazda 323 Launch with a hatchback model which has now grown to be the favourite over the sedan version which was later released into the market. What makes this vehicle so iconic is because it dropped in a period of time where fuel price where at the all-time high and there was a huge demand for a fuel efficient vehicle. Not only was the Mazda 323 fuel efficient, it also had an increased full tank over its Asian Counterpart. This meant the Mazda 323 could make the Durban – Johannesburg trip on a single tank. The Mazda 323 has grown in size and sophistication. It now goes by the Mazda 3 and is still loved across South Africa.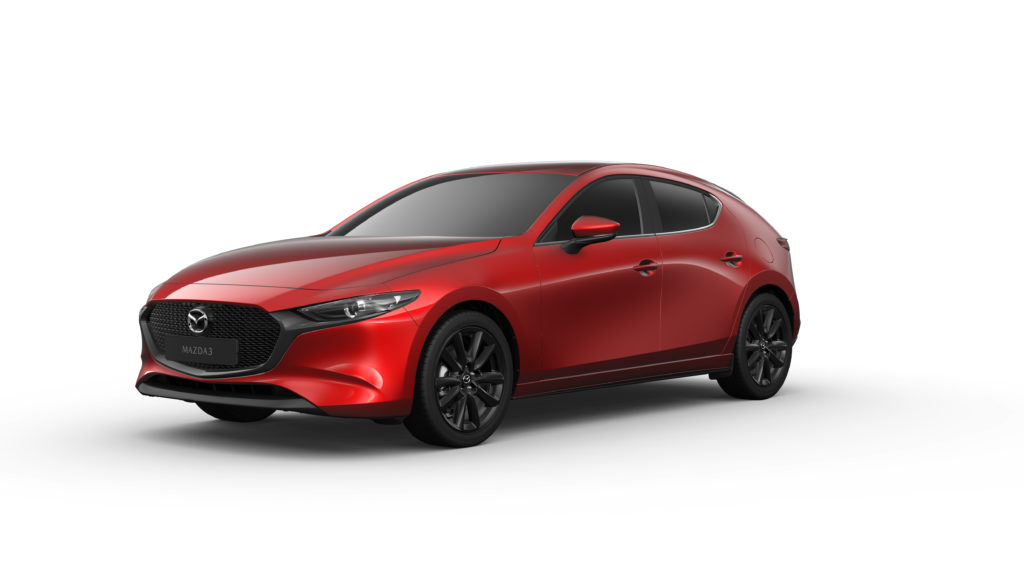 A successor in its own right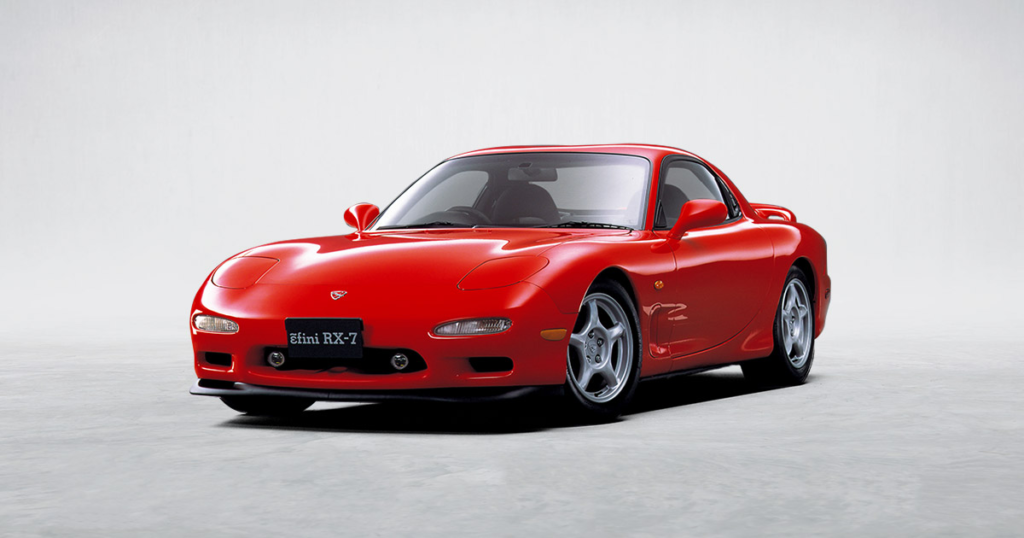 The Mazda RX-8 is the successor to the front/mid-engine, rear-wheel-drive, rotary engine-powered Mazda RX-7 sports car. The Mazda RX-8 dropped with a unique design that turned heads every time it drove by in which setting it was found it.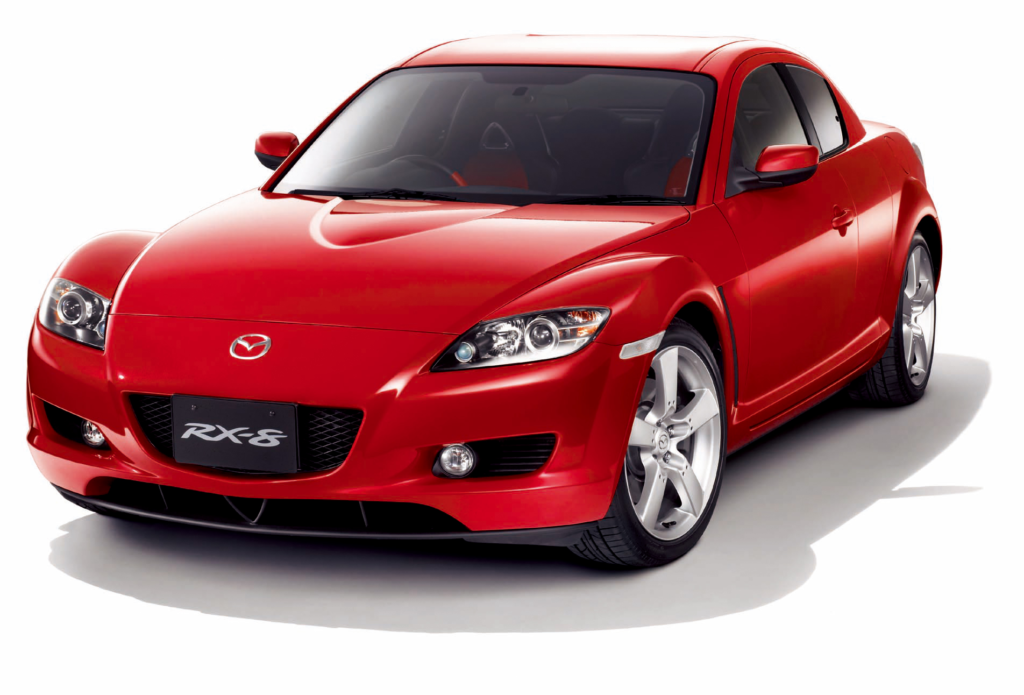 Mazda the RX-8 was a 2+2 sports car that had clubman styled rear doors for the passengers to enter. It has a wide track that helped it stay flat around corners when you drive it to the edge. The 6 speed Mazda RX-8 had a claimed output of 173kw of power and 216nm of torque. Sadly the Mazda RX8 was also discontinue in 2008. We are surely looking forward to a successor either continuing being known by its popular name or maybe being named as the Mazda RX9. If that ever happens, we are sure Mazda will incorporate a lot of KODO Design and may win plenty awards as its predecessor.
The Mazda Miata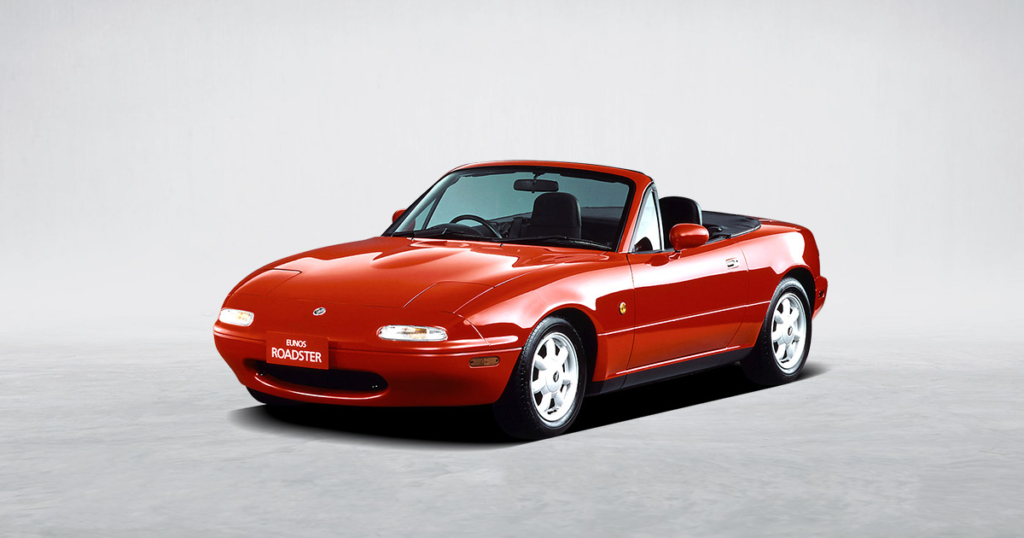 Commonly known amongst the enthusiast as the Miata, The Mazda MX-5 is the most popular and the world's best-selling 2 seated roadster. The Mazda MX5 made its debut in 1989 and has gone to release 4 more versions and a couple of special editions along the way. A 50/50 weight distribution, soft and hard top option, Manual gear gift knob and engaged driving experience are a few things that make the Mazda MX5 the choice of vehicle for Petrol Heads and enthusiast alike.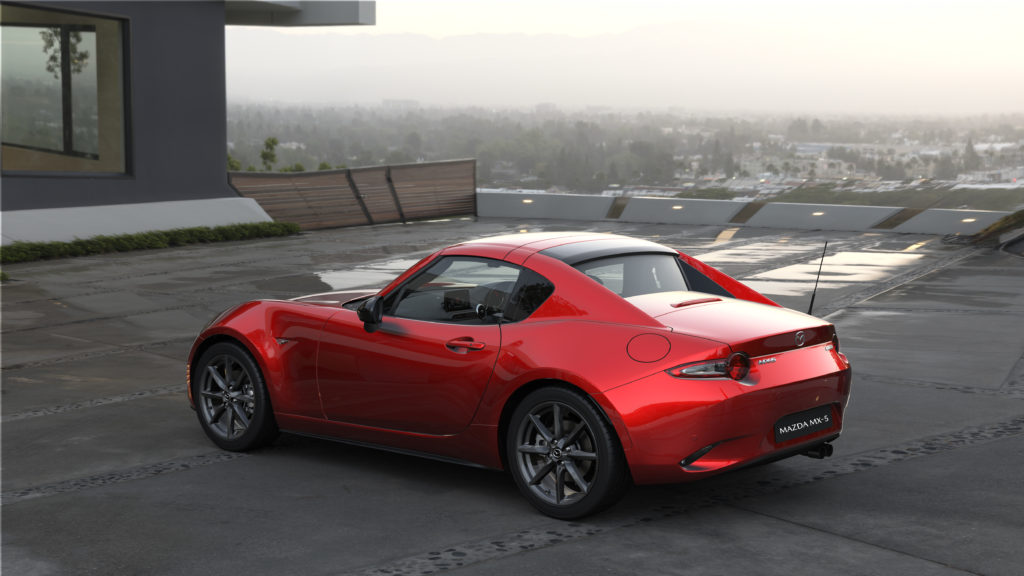 Mazda lives on
After 100 years of Mazda, it's good to know that Mazda takes great strides in being a class leading Car manufacturer and continues to take bold new risks in innovation, design and style.
For all the latest and greatest deals Mazda deals be sure to visit www.mazdamenlyn.co.za and follow our Facebook Page CMH Mazda Menlyn for up-to-date news, deals and so much more.