Why were you chosen?



I was nominated to become the Mazda Brand Ambassador for CMH Mazda Umhlanga by my manager and dealer principal. My burning passion and unrivaled love for the Mazda brand has surely earned me this prestigious opportunity.
Being blessed with impressive sales statistics and positive feedback from my existing customers was even more reassurance that I was the perfect candidate for this auspicious delegation.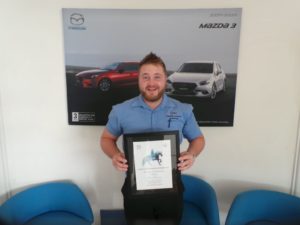 When and where?



19th & 20th March 2018 @ Gerotek Testing Facility, Pretoria
What was it about?



An initiative to launch the Mazda "Jinba-Ittai" experience.
What is "Jinba-Ittai"?



Jinba-Ittai: The oneness of horse and rider, a symbiotic relationship developed over time between the horse and rider.
"A Horse and rider communicate through tactile response. The horse adjusts its gait to allow the archer to release his arrow. This is the essence of Jinba-Ittai, to create a harmonious relationship between car and driver!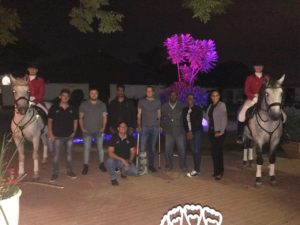 How does your training benefit you, Mazda & the dealership?



This experience has surely made me aware of how important the "Jinba-Ittai" experience is to a driver. Comfort, enjoyment, satisfaction, and peace-of-mind all come from a purely emotional relationship between car and driver.
Understanding the Mazda Brand Culture has surely enriched my knowledge of the Mazda Heritage. The ethos and emotion that goes into every design and build. My concept of car sales has surely changed as I now understand that its' more beneficial and successful to make the customer FEEL, instead of hearing, to EXPERIENCE instead of test-driving and to LOVE instead of just purchasing.
Striking a practical, functional and emotional approach towards the customer is much easier and breaks the ice when dealing with a new potential customer.
Getting to take the cars onto the skid-pad was pure exhilaration. Learning about G-Forces and Mazda's NEW G-Vectoring System has also very informative.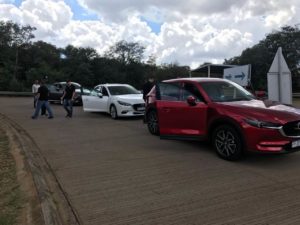 How is Mazda moving forward?



Mazda is moving in leaps and bounds and is building on an already reputable and solid foundation. Mazda's KODO and Jinba-Ittai philosophy's fall deep within ancient Japanese culture, and now Mazda is incorporating this into their vehicles. From mastery engineering and bespoke design concepts, it's no matter why Mazda continues to scoop up prestigious international and national accolades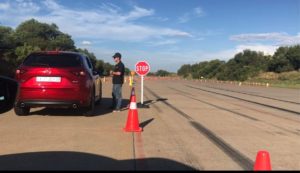 For impeccable service and unrivaled brand knowledge, call 0877239304 and speak to CMH Mazda Umhlanga Brand Ambassador Brad-lee Ferreira about your new Mazda today!
www.mazdaumhlanga.co.za
89 Flanders Drive, Mt Edgecombe