Congratulations to Ayden Naidoo our Parts Manager & Pam Govender our Credit Controller on achieving the milestone of being with the CMH Group & CMH Mazda Umhlanga for 15 years!
An achievement of this nature displays true & positive occupational qualities and ethics that you both possess. You both play a very pivotal role in the smooth-running in this multi-billion Rand industry and have become indispensable to CMH Mazda Umhlanga!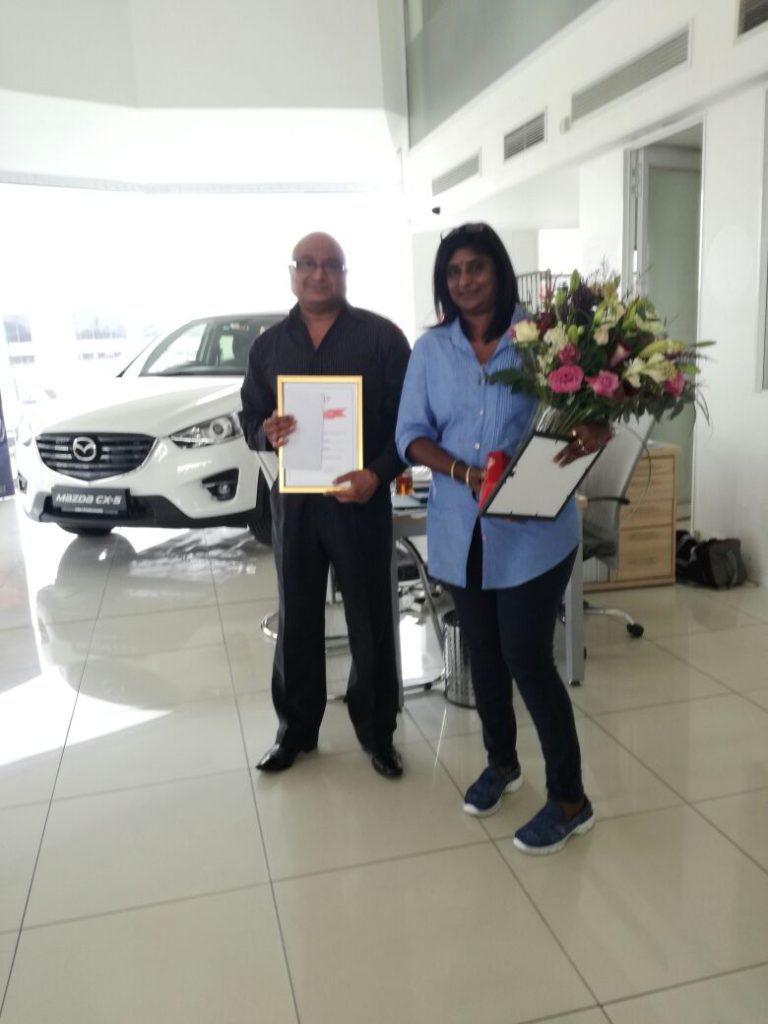 A CMH Group Celebration
An achievement of this nature commands a celebrations and there is no celebration without making the tummy happy! All staff throughout the dealership were invited to part-take in this auspicious event. Pizza's and ice cold drinks were served.
Ayden Naidoo has presented with a bottle of fine scotch…naturally we HAD to give that man a Bells! Ayden being in a position of authority is tough, but still the ultimate gentleman and friend.
Pam was overwhelmed with her beautiful bouquet of flowers and her smile was enough to make everybody realise exactly why we love her to bits!
These 2 wonderful people display such charismatic and admirable qualities that the entire staff compliment appreciates and learns from.
You guys are truly an inspiration and thank you for being such strong members in this tight-knit group that has developed into more off a family!
Here's to many more years of interacting with you both and working side-by-side in the pursuit of perfection!
15 Years Of Service Award